"Had it not been a miss by God, I would have been born as Miss"
Why is this a mess? Because the incongruity between mind and body generates a huge amount of stress and its energy sapping (cannot be compensated by Glucon :D). To compound it, there's a hell of process to go through to be what I really am. There's a fear of outcome of process; what if it turns out different than what brain has perceived because hormones have already played the unintended part, so, how much it could be corrected. To further compound it, there is massive societal pressure; many people tend to fear us or make fun of us. To compound it even more, I like my job, what will happen to it.
So, there's no easy way out, except the technology shown in Mr. India or ability possessed by Raven (X-Men). After battling these thoughts for so many years, the stress absorbing black hole (brain) is bursting with this negative energy, so, finally I have reached a stage where thoughts have turned suicidal. Although I am seeking counselling to manage them; I have no idea who will go first, so, a snippet of how it has been till now.
Childhood
————–
As is common with kids who have Gender Identity Dysphoria (GID), there's somehow a belief from this early age, that there's something which is not right. Unfortunately, there's no name which pops up what to name "not right". This is more so, if you are not a millennial, since the internet was not there, not much content on television except Ramayan/Vikram Betaal/Shaanti. Oh! By the way, I liked Mandira Bedi in Shaanti too much.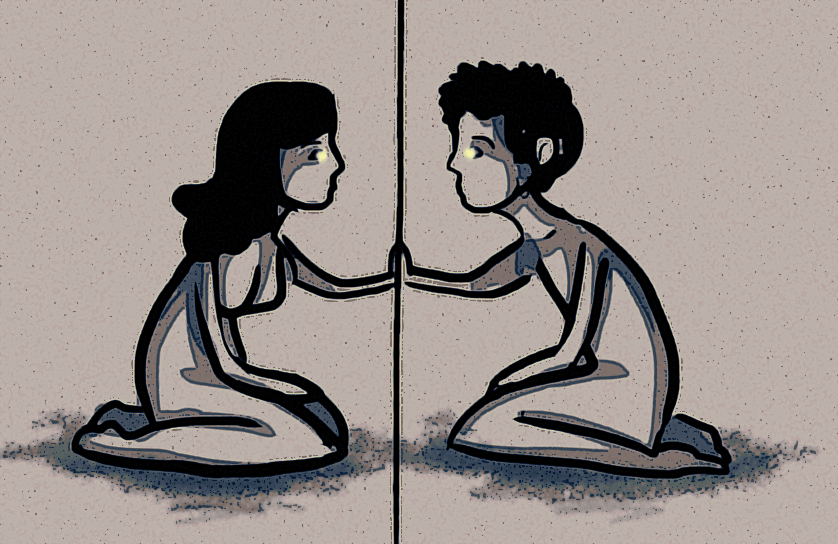 So, before too much negative thoughts start making sense, I have been recently diagnosed by a psychiatrist with Generalized Anxiety Disorder (GAD). I then starting co-relating my quite fearful thoughts up till now. I think it's because of this, I never came out to my parents, fearing exceptionally bad things could happen. Now, as if other stresses were not enough for me, there's another thing messing in the black hole, which is not allowing me to make my decisions as quickly as I would want. In this case, so many years.
I was a thin frame not growing more than 4'6″ till my 10th standard. So, with a tiny frame, I was not physically prepared to respond to being bullied. There were many instances which I could easily remember, out of which here is one. It may not sound a big thing as it is, but seeing from kid perspective getting ridiculed for a small thing as choice of color is torture. When discussing about things, other kids used to ask the favorite color, so, obviously favorite color was blue, although I liked blue, there were other colors too which I couldn't name them because I have seen kids being ridiculed just for this stuff.


A good few centimeters later, where I could wear non-infant clothes, there was instance, when my mom was making a skirt for my cousin and she used to check its size on me. I was happy with it, now you can imagine why. Obviously, someone has to make fun of me, so, it were the siblings. I was not born thick skinned, so, although I was happy wearing the skirt, I chose to resist the temptation because I didn't want to take this bullying from siblings. Then, a few more centimeters later, I was given my elder sister's jean which I obviously liked as the fit was good, and then had to return it to her since I was not ready for the name-calling. My mom thought that I don't like jeans and never got me any jeans over next few years. There were many other things too but, I will move onto some more centimeters ahead.
Coming out – Myself/Mom
———————————–
When I was around 11 years old, there came a time which initially seemed a phase to me. I just wanted to be a girl and, I had no clue why, and there was more stress building up. My mom's a homemaker, and I had seen all the stuff which she used to do. Although I wanted to try it out to learn that, but, I was too afraid to come out because I thought my education will be stopped and I'll be forced to sit at home. So, I decided to just go on, and study well. I started struggling a lot with studies over next years but somehow I made something out of me. On the same centimeters count, one day the GID stress subsided a bit and I was bit relaxed thinking, it's a phase and it's gone. However, it wasn't a phase, the feeling came again may be within 6 months or so, which never got ever, and probably be over when I am brain dead.
It was my 12th standard when I came out to my Mom. I had no thoughts about how my mom would react, but I was like not prepared for anything. She asked me if it's about some girl or some stuff I am unable to recall. I pleaded my mother not to tell papa, because my anxiety had me thinking that papa will blame my mom, so, I wanted to block this information from him. Although I knew, papa is quite good, even then I had some more fearful thoughts. So, few inches later, I got into engineering college, and GID stress was growing, still hiding behind anxiety thinking that it's the right way to go at least for now.
A consolation is that I have worked for quite a number of companies which would otherwise have been out of my reach. These are really big companies, so, anxiety took many things – but gave me quite a lot too.
Career
———
I completed my Engineering and got a job. The only company I feared was Infosys because of its dress code. I never wanted to part of it, because I knew I couldn't survive in it. At least casual clothing was a bit of breather in that stranglehold. I will not reveal the company which I worked for in the first. The next company I switched too, I started dressing androgynously and was already getting the eyebrows raised. It's common to be ultra-self-conscious when starting out like that. Finally, I decided to tell papa, but again couldn't do so because of some more scary thoughts.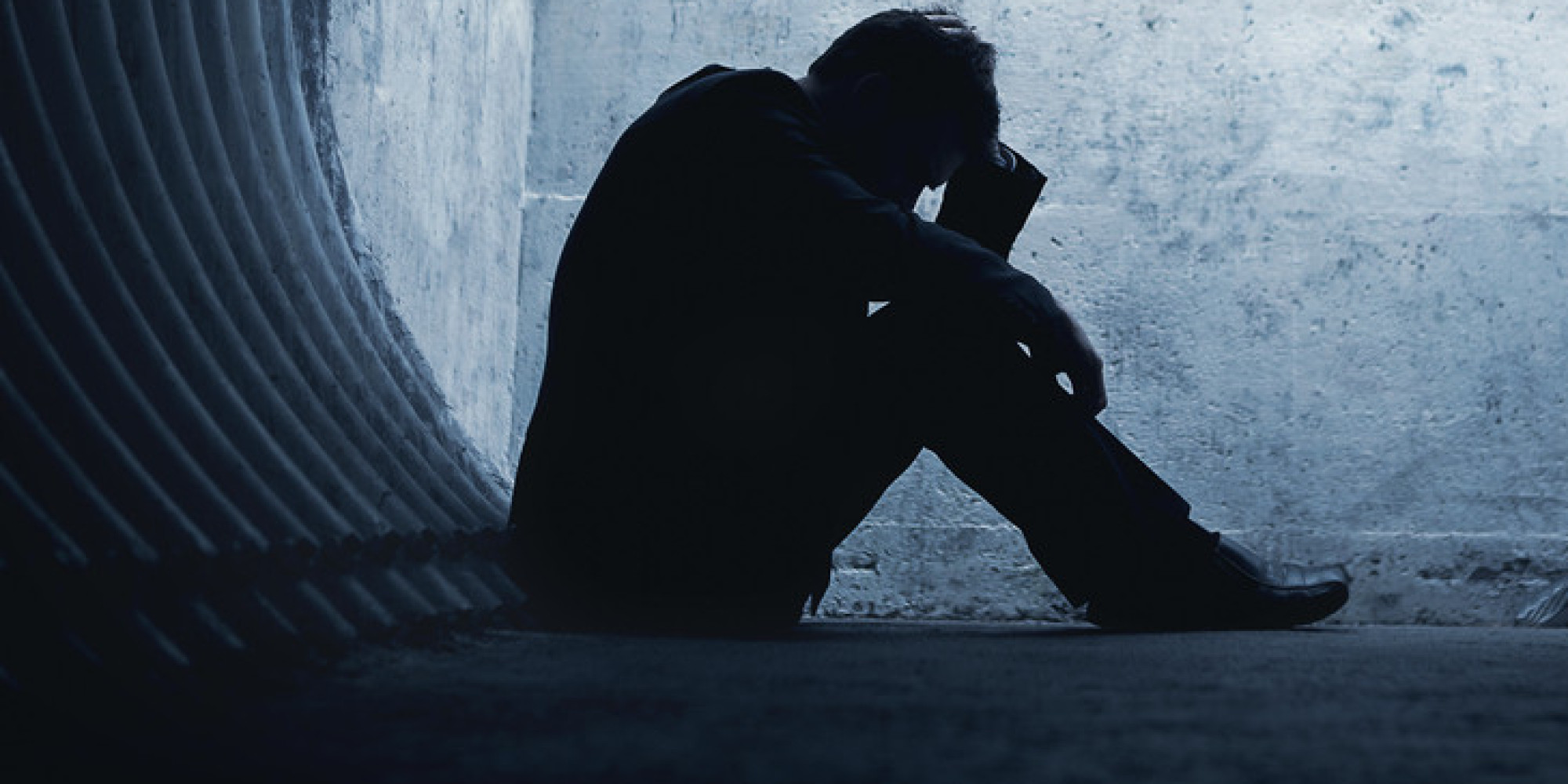 I feared I could be administered testosterone shots because I had already gone through some text that it is due to hormonal imbalance in pregnancy and I feared that if he will stumble on it, I am gone. I had also read about people getting electric shocks for this. To me being alive with this stress was okay than being through that torture.
Now
——
Now, most of my family knows who I am, and obviously they are not liking it. In past few months, I have been trying to cope up with all this stress as I have been doing since so long, but the black hole of stress is spinning out of control. I am quite emotional and because of my commitments I have already made in my life I have come to a crossroads. Although, all the commitments have been very transparent, and thankfully I don't have the guilt of hiding anything, but still.
So life goes on, and lets see what's in store next.