Abhishek Koli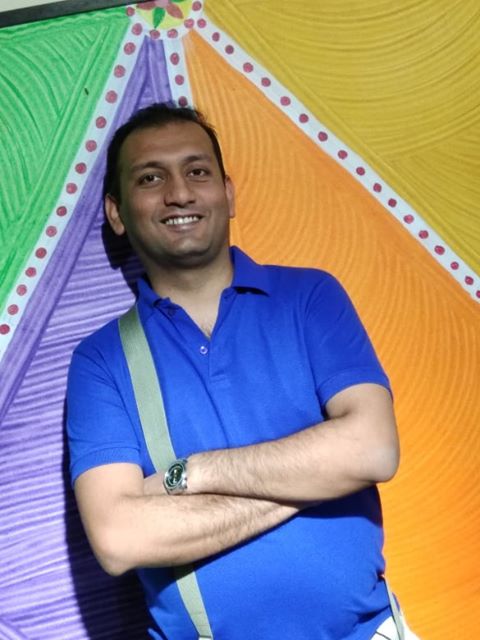 Though I was sexually attracted to men since the age of 12 (6th std) I never quite accepted it completely at a personal level till the age of 26 (year 2007). This was the time when I worked from 6 pm to 2 am and reached home in the wee hours of morning, having nothing to do but surf the internet. This was also the time when we had a laptop and the Internet connectivity at home for the 1st time. I started watching gay porn then and created a pseudo profile to register on Gaydia and Planet Romeo. I was totally unaware about the concept of internet history or the incognito mode; and that is what accidentally outed me to my elder brother while he used the laptop during the day.
My brother then outed me to one of my aunts who was more like a sister to us. I received an email from my aunt on this pseudo profile which shocked me. Then sighting an opportunity, I was led to our terrace where I first time came out to a family member. Soon, two Marathi movies, (Natrang & Jogva) slightly bordering on queer issues released. After my family watched both these movies, I considered it as the correct opportunity and came out to the rest of my family.
All hell broke loose with comments such as "what could be the cause?", "How could you do this to us?", "Was there a fault in our upbringing?", "What if others come to know about?", Etc. What followed then was a series of appointments with psychiatrists, counsellors, etc even astrologers and past life regressors. Thankfully most of them gave a positive verdict. Yet, things weren't simple. An emotional melodrama continued. This was followed by a series of restrictions and surveillances, trying to find out whether I was dating somebody or whether I was watching gay explicit material on the internet, etc. Then questions about which of my friends were gay and questions about the reputation of the family (खानदान कि इज्जत) and finally marriage to a woman. I strongly objected to this and even said that yes! I will get married if I find a guy worthy enough.
More than 12 years have passed now. I stayed strong and didn't budge under the pressure. Currently, there is a weird status-quo. Now they've understood that I'm never going to agree to their proposals and therefore they've stopped asking. But unfortunately, there isn't the kind of acceptance that was expected. Things haven't been bad but haven't improved as well.