Rajesh Tiwary
Pune
I always knew I was different than the other boys of my age. I realized that I like men more than I like women when I hit the puberty, but like most of the boys of my age, I was not ready to accept it.
There was this beautiful girl in my class who used to blush looking at me often, I never understood why she behaved like that. All my male friends at that time have started showing interest in girls and kept on discussing about them, I never knew what was the big fuss all about?
Since all my male friends at that time had girlfriends, I convinced myself that I should also have one, so I became close friends with this girl in my class who used to have a special interest in me, I had a girlfriend! She was intelligent, loving, caring, very beautiful and she loved me a lot, but I could never love her back.
She was a good ally to me, but that's just it.  There was this flamboyant boy in my class, very charming, naughty, flirtatious and excellent in sports, I always felt shy in front of him. Whenever he would come around I will feel like my stomach is going to explode. I felt something for him, but what, I didn't know.
I happened to go on a school trip with this guy and we shared a room, there we talked and he said he liked me since I was the valedictorian. We connected and instantly become friends. I simply loved being with him.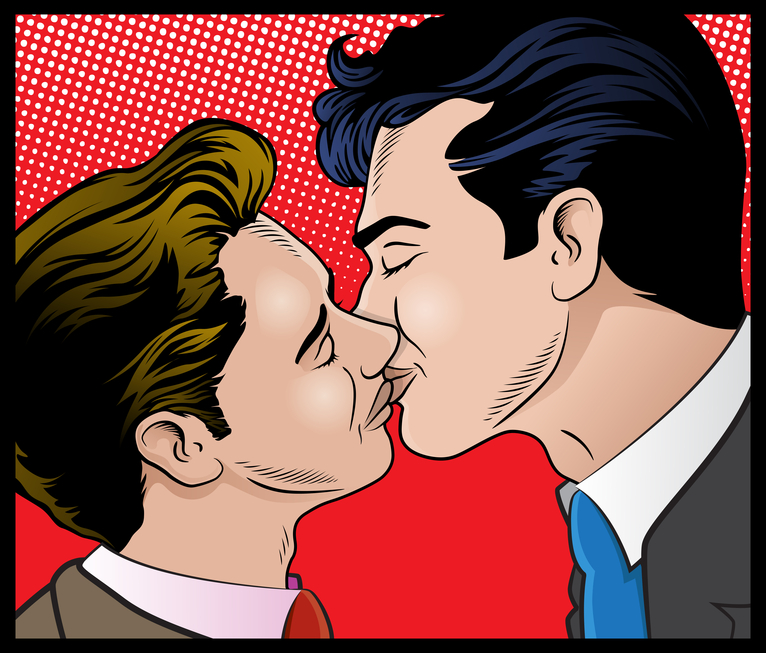 It was a rainy day after the volley ball match, he and I were waiting for the school bus in the classroom, just us, no one else was there. Something happened to him he held me and kissed me! That was the greatest moment of life. I was flying high and that is when I accepted myself as gay. I knew I loved a man's body and mind more than those of women.
I told my girlfriend about how I felt and what all I was going through. Luckily, she was understanding and helped me accept my sexuality. From her acceptance, I gained the required strength and I started exploring, met many guys, experienced many emotions and realized that I am gifted with homosexuality.
During my college days, I confided this with my friends and I got acceptance everywhere. I was a lucky enough, as I never faced any criticism and resistance for being myself. My friends, colleagues and my siblings always supported me.
Through one of these dating sites I met my better half, it was love at first sight. We both grew over the course of time, became confident individuals and opened about our sexuality to our parents. Obviously, like every Indian parent, they were shocked and unhappy about it. But they are trying to understand and adjust with our life style.
But I must tell you, be it my siblings, parents or friends, their love has not reduced after knowing about my sexuality, rather it has grown.  The acceptance will come slowly with time, but the relief we feel after coming out of closet is divine.
Everyone deserves to be able to live with whomever they love and this is the basic human right. I am happy that I am towards the path of happiness and I wish all the young boys and girls also receive the love and appreciation that I have received after coming out of the closet.