I never felt like I was different, mostly because I never realized that the way I felt about girls was romantic. I knew in the back of my mind that what I felt for that one girl in class was more than strong friendship – something 'special'. But I didn't know what LGBT stood for, and felt sorry for Karan Johar when he was called 'so gay'. As I grew up, however, I quickly had an intuition that maybe these feelings aren't as acceptable in society as they were to me – I stopped telling my
friends how pretty I thought that new girl was, how much I wanted to spend all my time with her. This awareness became stronger as I realized that I didn't want to be L,G,B or T… the thought of me being gay would send this feeling of dread through me. By the time my class X boards rolled around, I was crushing on a girl in my class and actively denying it to myself.
Two years later, I could no longer deny that the feelings I had for women were undeniably romantic – although I still could not recognize it as something beautiful. I encouraged myself to look at boys, think of them romantically, and I spent hours surfing the web for 'Am I gay?' on my mother's laptop, which I was supposed to be using for research on a chemistry project. I took numerous tests that confirmed that I was straight, bisexual, gay, somewhere in between. This, combined with the entrance test pressure, put this constant weight on every breath I took. One day, unable to take it anymore, I sent the same text to three of my friends – one, my best friend for about four years at the time, one being the girl I was crushing on at the time, and the third being a close guy friend (who I was trying to have feelings for).  All three of them were exceedingly supportive, but as they say, you've first got to come out to yourself. After a few more months, I realized the futility of my denial, and finally accepted myself as queer.
Onward from there, I have been extremely lucky, in that my friends have never considered this as an issue. The fact that this did not change how they saw me as a person, as a friend, as a teammate, gave me more confidence. By my fourth year in college, I was 'accidentally' coming out to friends (one of my friends saw me using a 'gay dating app' in a lab class, and was just about to google the app on the university computer when I had to tell him everything. He laughed). The day before I was leaving for my third year of college, my mother (once again!) asked me if I had a boyfriend as I sleepily stumbled to get my morning coffee. After my curt 'no', she asked if I had a girlfriend. This time wavering slightly, I once again said 'no'. She then asked, 'do you want a girlfriend?', and my expression (how the hell did you know?!) said it all. She expressed a look of mild shock, and then told me to go downstairs and buy some milk, at which point I gratefully fled the scene. We don't talk much about me being gay, but I did call her up later (when I was far away from the awkward situation) and told her that I was serious. She is careful not to mention 'husband', preferring 'spouse' or 'partner', when she speaks of my marriage. I'm thankful to have her. My sister never had a problem with it, hypothesizing that 'all women are a little gay, I think…'
I feel deeply that we need to have more of a conversation about sexuality from early on. It would help out people who are realizing that they are not the default 'heterosexual', to avoid this unnecessary period of self-doubt and depression. I always wished that I had someone to talk to, who understood how I felt. After so many years, my sexuality seems so natural to me, that I forget sometimes that it is still socially unacceptable. It just seems ridiculous to me, that some people judge others based on who they fall in love with. It can be combated only if there is a conversation that reaches the most conservative ears. Sometimes, people think that LGBT people are some kind of mythical creatures, only occurring in dark, shady places. If more people realized that the folks in their office, in their daily routine may just be gay, and going through the struggles that a queer individual has to deal with in this country, social acceptance won't be that difficult to achieve.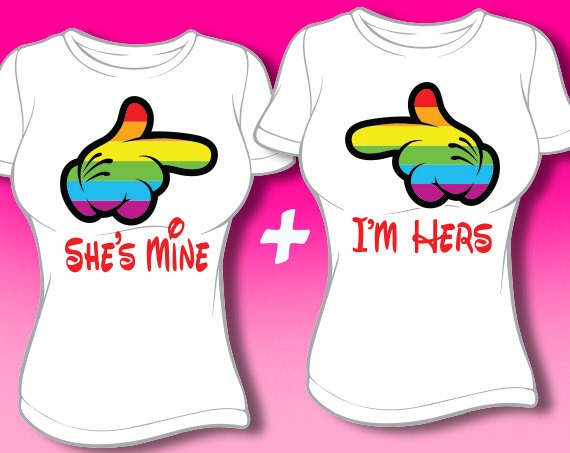 And now that I experience the love of a woman, I couldn't be happier  🙂